Tapes
We provide a wide range of adhesive Tapes which enables us to offer customized solutions for any packaging, cover-up and reinforced adhesion need.
With the product's high quality level we fulfill the most specific demands of our customers such as high load-holding force, resistance to temperature changes, obsolescence and protection from mechanical stress so as to ensure a consistent and unexceptional adhesion.
We provide a wide and differentiated range of choice as for the film type (Polypropylene PVC), adhesive type (Acrylic, HotMelt and Solvent), width, thickness, printing and noisy or silent adhesion.
The tapes we provide are suitable for use with manual or fully or semi automatic machines.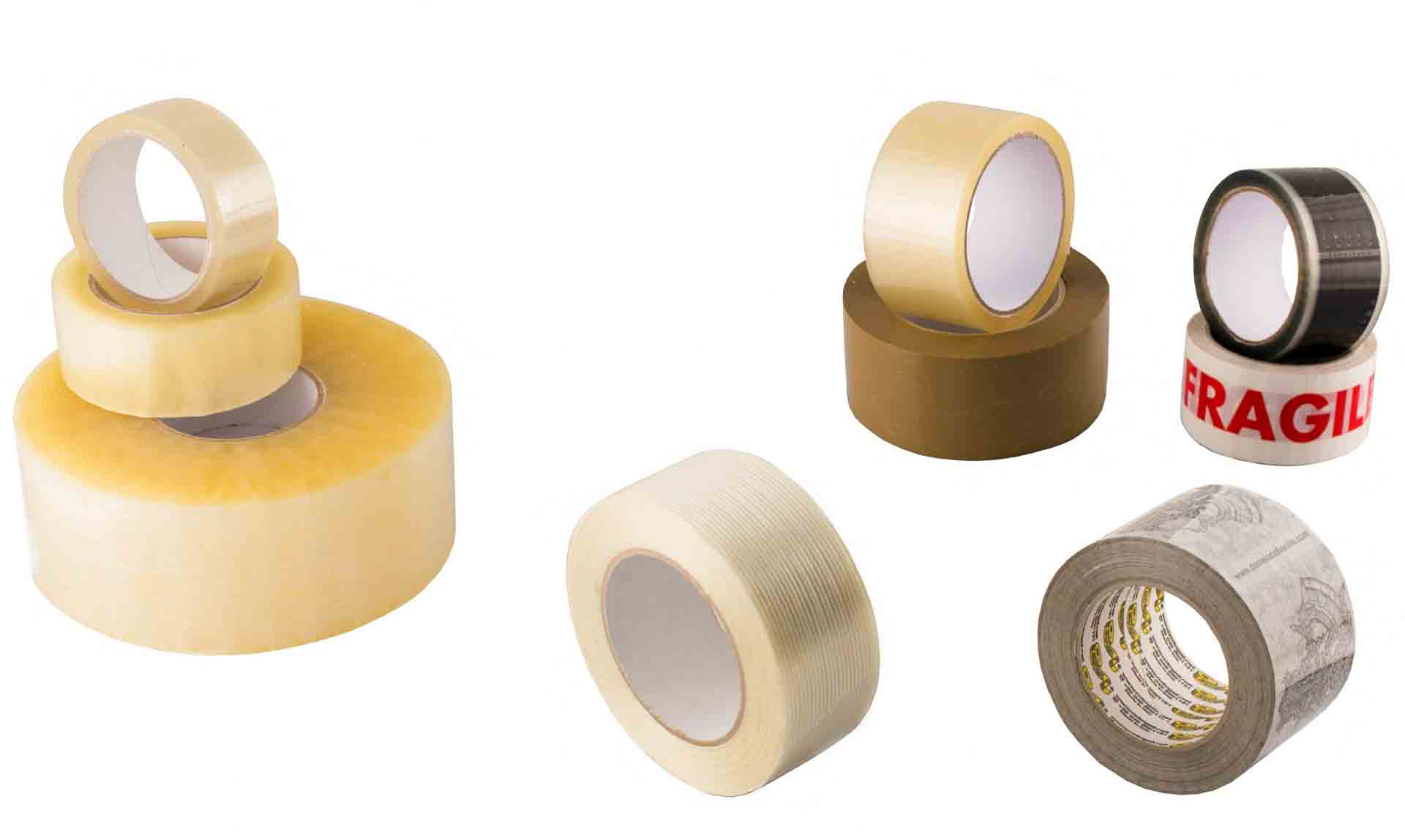 Masking Tape
Masking Tape is a paper adhesive tape that is used during the process of painting interiors and exteriors, industrial painting, car painting and glass repairing, self-service and other different masking types.
It is easily cut with scissors without leaving any adhesive wastes. This product is available in different Solvent and HotMelt adhesives and sizes so as to adapt to our customer's needs.
These features make the product resistant to usage temperatures and UV rays.