Stretch Film is used for pallet wrapping so as to guarantee protection and safety for the packaged product during the transport and storage.
It is available in manual type and also machine type for use in fully automatic or semi-automatic machines.
Dimapak offers a wide range of Stretch Films for all kinds of applications, differentiated by thickness, the ability to be pulled, color, UV treatment, slippery external part and printing up to three colors.Due to its ability to be stretched, elastic memory and high puncture resistance, the Stretch Film is the most efficient and effective solution for wrapping any type of pallet.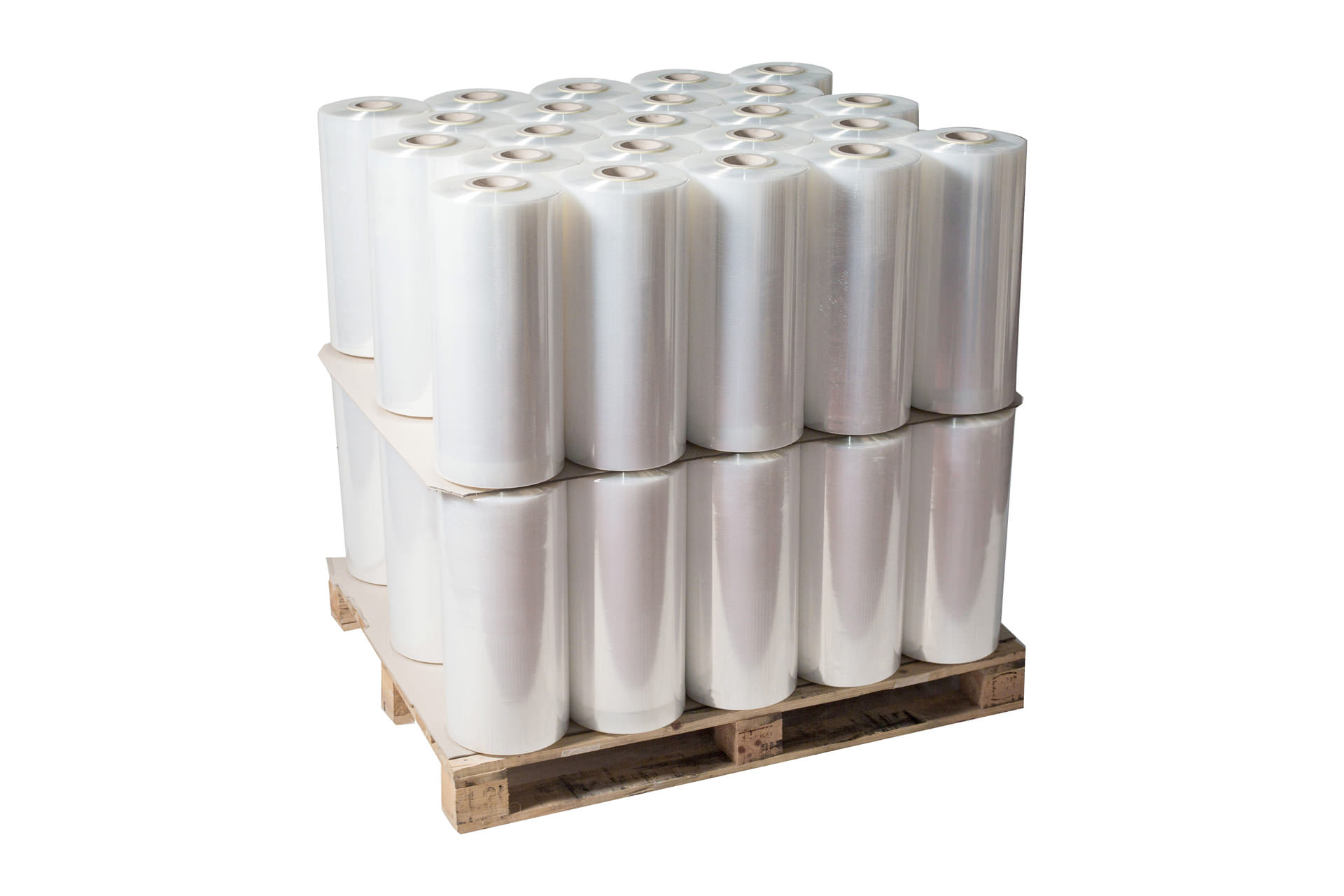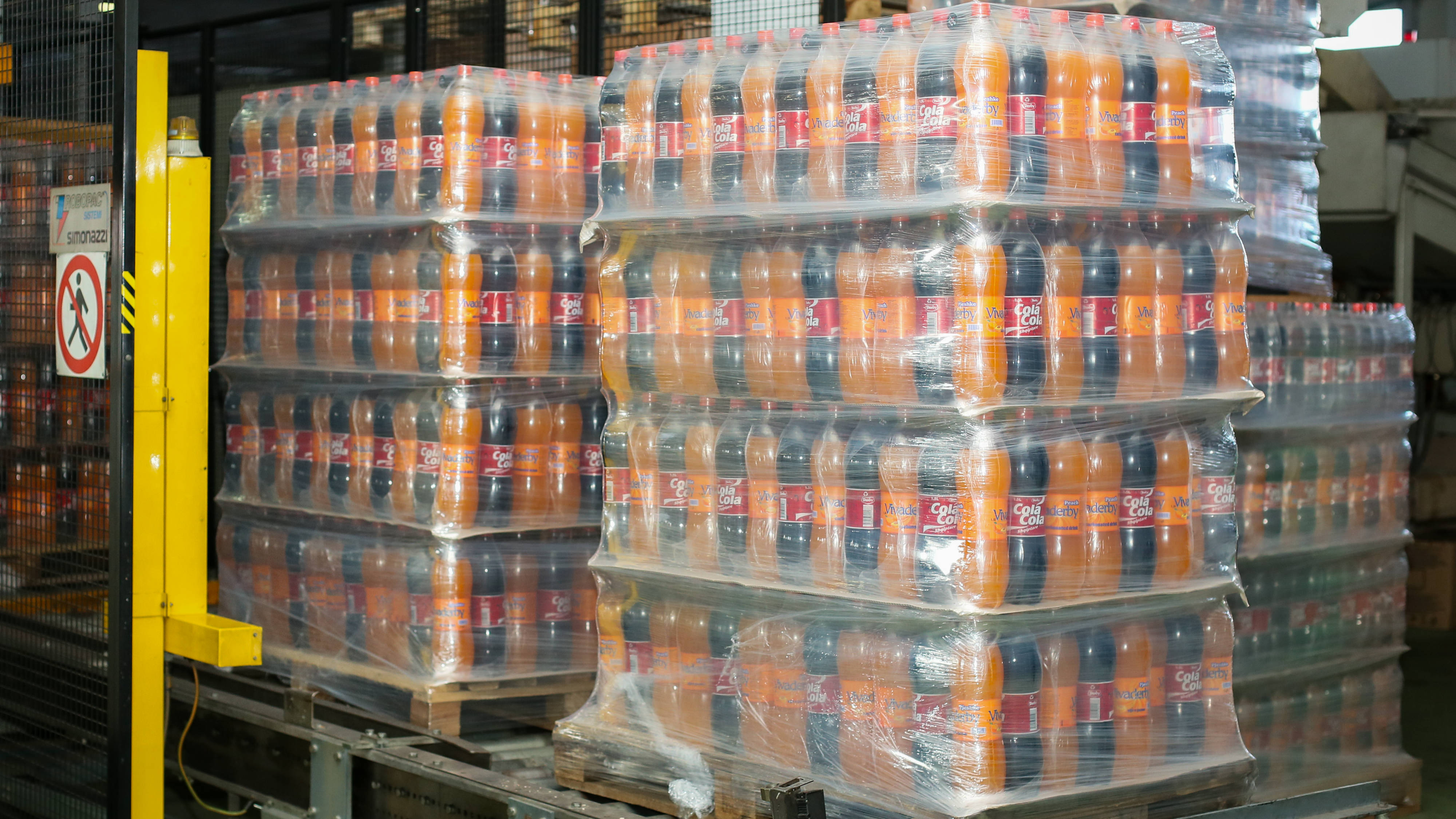 Categories of Stretch Film we provide are:
Stretch Film Machine '' Standard Power '' – The Pre-Stretch capacity is 150 % and is commonly used in semi-automatic machines.
Stretch Film Machine '' Medium Power '' – The Pre-Stretch capacity is 200 % and is used in automatic machines or not depending on the application and type of pallet.
Stretch Film Machine '' Super Power '' – The Pre-Stretch capacity is 300% and is used in fully automatic machines with high performance and powerful Motorized Reel-Holder Carriage
*
Te dhenat e mesiperme jane te vlefshme per trashesi 23 mikron
Stretch Film Manual
Stretch Film Manual is manually used for pallet wrapping and not only. It is available in versions with thin or thick paperboard, with different width, thickness and colors.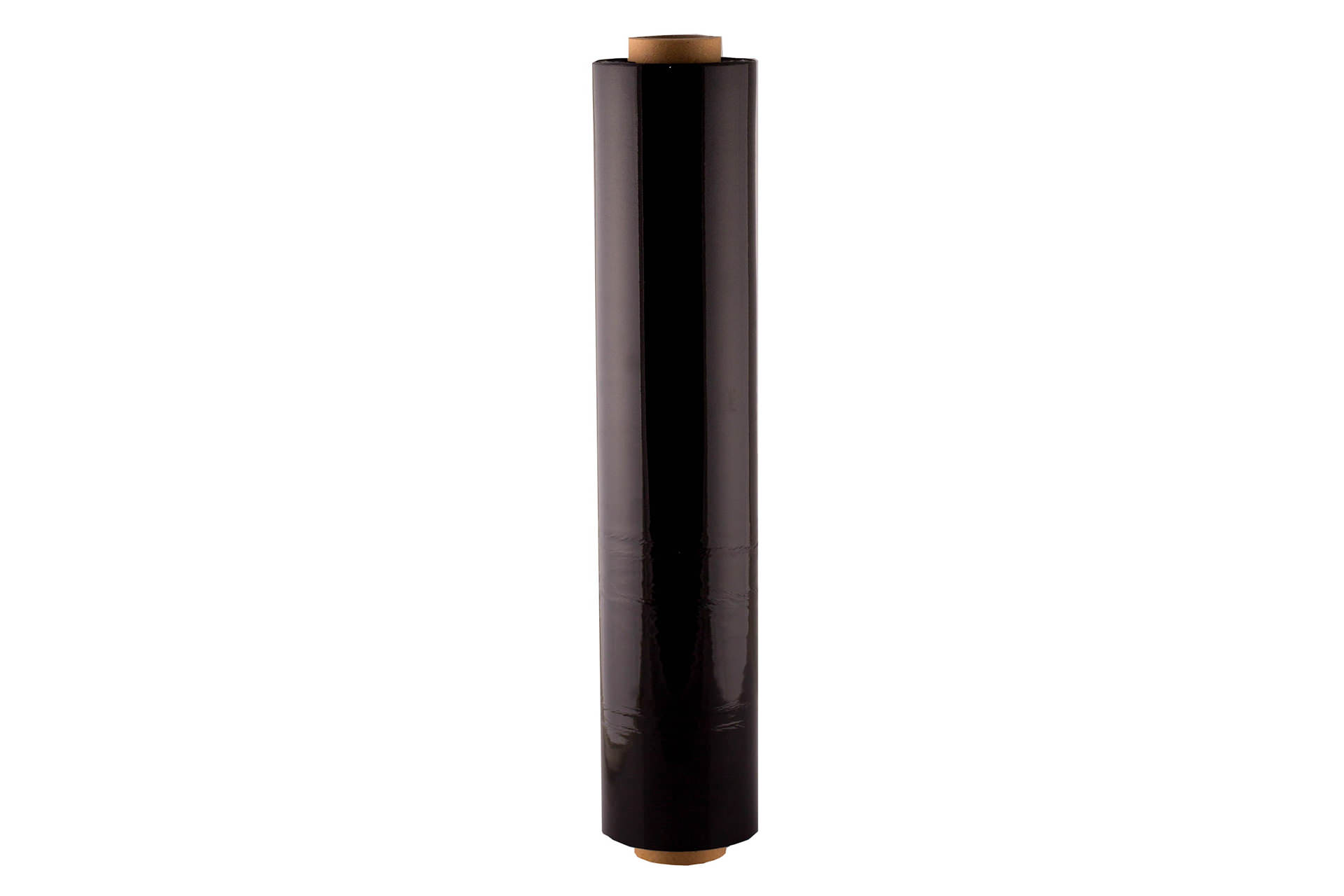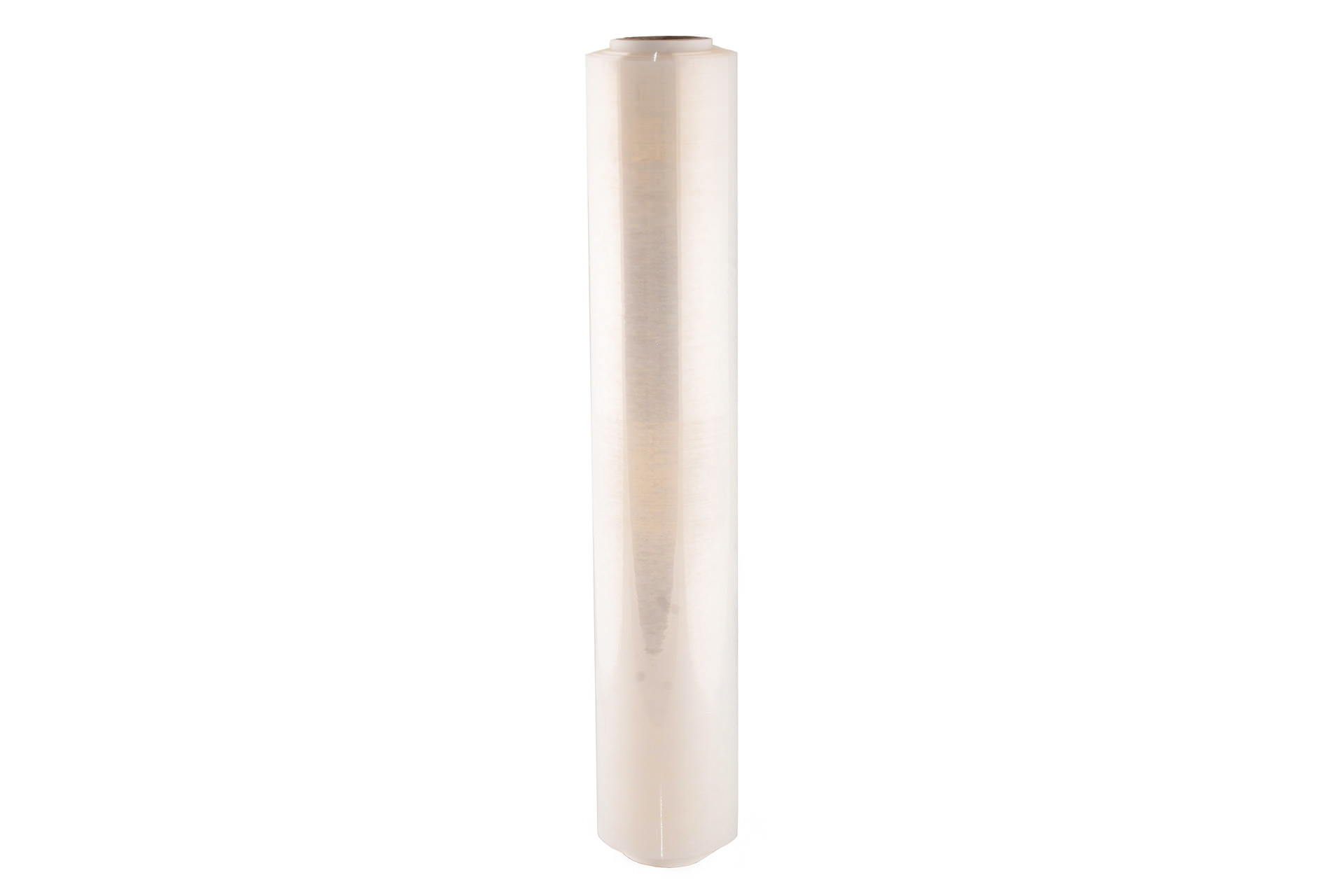 Pre Stretched Film
Pre Stretched Film is the newest generation of Stretch film that is produced already stretched and with low thickness ensuring saving and convenience while applying it. This product is available in the manual use version and for semi-automatic machines with low pre-stretch capacity. It can be with carton core or "Coreless" without carton core.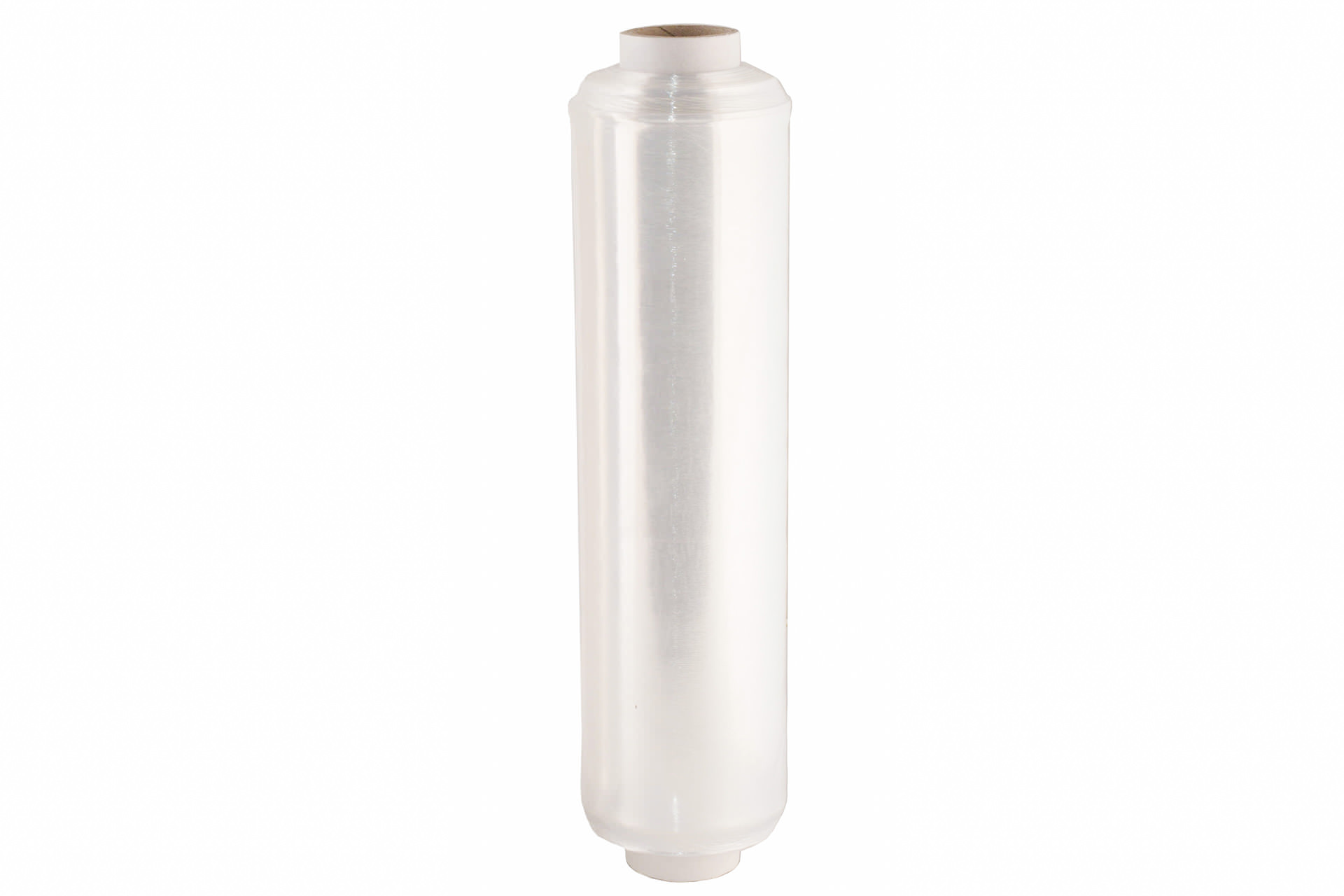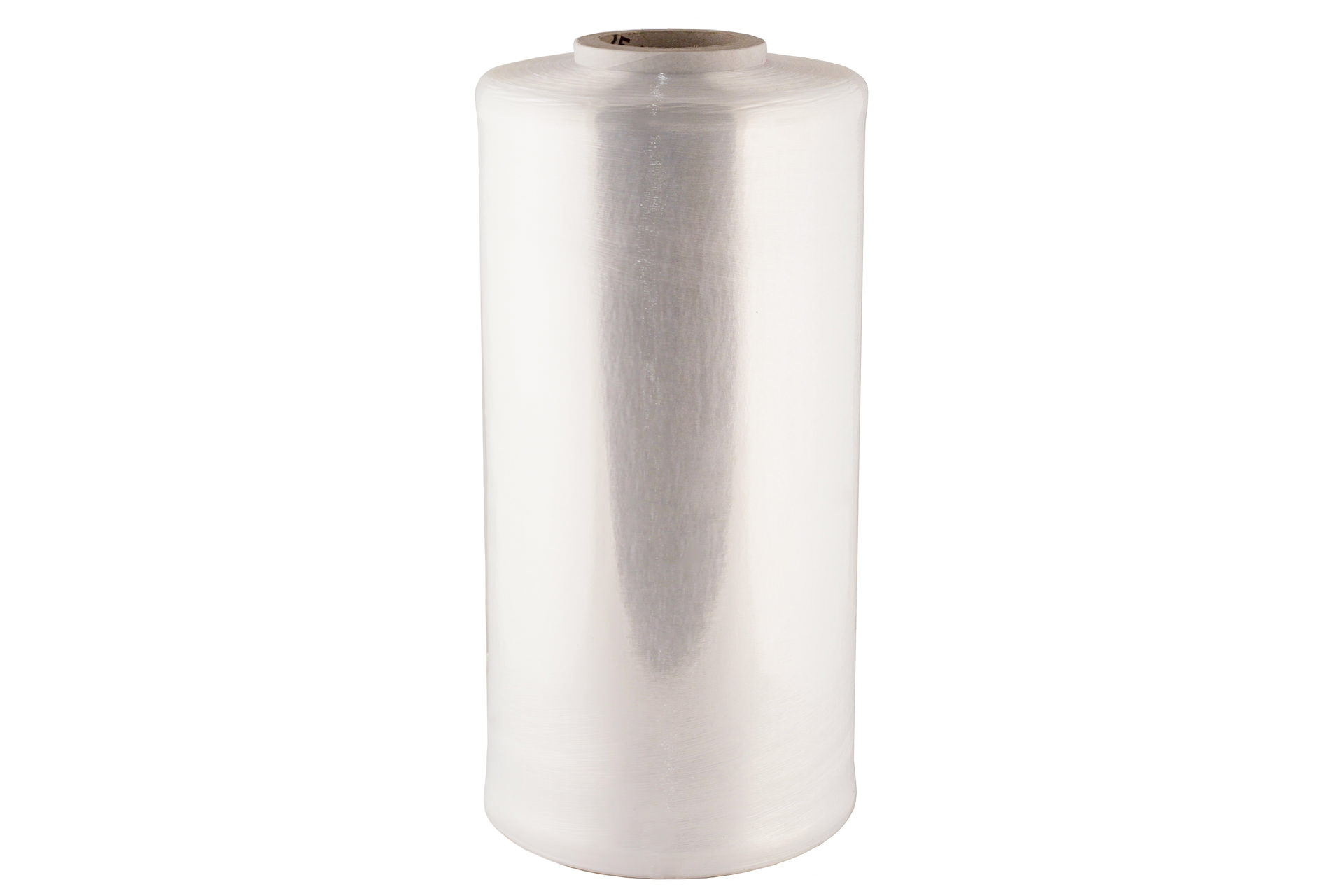 * All the categories mentioned above can be customized depending on the customer's needs.